Step It Up: A Guide For Brokers (4CE)
Step It Up: A Guide For Brokers (4CE)
Wednesday, November 10, 2021 (1:00 PM - 5:00 PM) (EST)
Description
Wouldn't it be great if you could imagine a brokerage where associates are calling you and asking to come work for you, instead of you having to spend countless hours recruiting? Brokerages face bigger challenges than ever. With commission splits shrinking, managing expenses, offering the latest and greatest technology and so many more challenges it can be hard to keep a profitable company going. Implementing the objectives of this course are sure to enhance your business.
Objectives: After taking this class students will be able to:
• Identify Unique Value Proposition and ways to implement and utilize it
• Determine what your company's culture is
• Identify the difference between Policy Manuals and Procedures and the importance of having both
• Know the importance of handling decisions for the company's associates
• Identify ways the company's associates can stay safe during day to day interactions
• Differentiate the various types of insurance, how they offer protection, and why a brokerage would need them
• Commit to ways the company can improve customer service experience
• Understand how the public views teams, how teams' function and how they can affect the company's culture
• Know the team advertising rules in Administrative Code 61J2
Cancellation/No Show Fee:
No Show Fee – Any member who is registered for a non-paid event and fails to attend without proper cancellation notification will be assessed a No Show fee. Any member, who is registered for a paid event, has not paid by the registration deadline and fails to attend without proper cancellation *notification will be assessed a No Show fee in addition to the event fee.
Cancellation of Registration – Members registered for paid events who do not properly cancel* prior to registration deadline will not be eligible for a refund.
*Proper cancellation is written notification sent to the Association prior to the registration deadline. Written notification may be by email or note delivered to office.
Sponsors
Class Sponsorship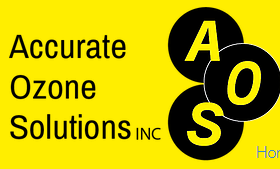 Accurate Ozone Solutions INC.
Organized Haven
Zoom

Wednesday, November 10, 2021 (1:00 PM - 5:00 PM) (EST)
1pm to 5 pm
INSTRUCTOR: Joanne Chando
Categories
Classes
Meetings